Photo: Ken Gordon
William Bynum
Economy
26th Heinz Awards - 2021
William Bynum receives the Heinz Award for the Economy for his work as founder and CEO of HOPE, a Jackson, Mississippi-based community development financial organization working to combat the extent to which factors such as race, gender, birthplace and wealth limit an individual's ability to prosper.
A family of organizations comprising Hope Credit Union, Hope Enterprise Corporation and Hope Policy Institute, HOPE provides affordable, responsibly structured financial services; aggregates resources; and engages in advocacy to advance policies and practices that bridge opportunity gaps and close the racial wealth divide in the Deep South.
HOPE works in Alabama, Arkansas, Louisiana, Mississippi and Tennessee, a region where indicators of economic mobility, such as employment, housing, education, and healthcare are among the worst in the United States. Entrenched poverty and racial disparities have exacerbated these conditions, as have the lack of access to traditional banking services for the region's most economically distressed people and places, most notably in the Mississippi Delta and Alabama Black Belt.
Since 1994, HOPE's efforts to attack these challenges have generated more than $3 billion in financing that has benefited nearly two million people across the Deep South, while influencing policies that helped shape the nations' community development finance sector into a force for diversity and inclusion. Eight out of 10 people served by the credit union are people of color and 60% are women; over one third were unbanked or underbanked prior to joining HOPE and 75% of HOPE's member households earned incomes of less than $50,000 last year. Among the homeowners reached by HOPE, nine out of 10 are first time homebuyers – supported by products designed to directly address the consequences of the racial wealth gap.
HOPE's impact has been greatest during times of crisis. When Hurricane Katrina devastated lives, homes and businesses in the region, HOPE's advocacy resulted in policy changes that doubled the amount of public funds available to individuals without flood or property insurance. HOPE partnered with a local foundation and utility company to fund accounts that enabled access to Federal Emergency Management Agency funds for vital resources such as food, clothes, tarps and relocation assistance. HOPE also managed recovery programs that assisted more than 10,000 homeowners and small businesses, and in response to the social justice and economic crisis caused by the COVID-19 pandemic, financed over 5,000 Paycheck Protection Program loans, 89% of which were for businesses owned by people of color and half owned by women.
Videos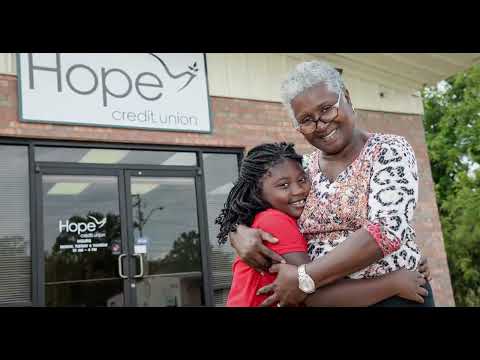 Bill Bynum, HOPE CEO, Closing the Wealth Divide in the Deep South – Heinz Awardee