Photo: Tyrone Turner
Jacqueline Patterson
Environment
26th Heinz Awards - 2021
Jacqueline Patterson, M.S.W., M.P.H., receives the Heinz Award for the Environment for her dedication to building the capacity of marginalized Black communities to be strong, vocal advocates for environmental and social justice. In doing so, she is equipping communities with the tools and training needed to take informed action on environmental issues.
Ms. Patterson served as the founding director of the NAACP Environmental and Climate Justice Program (ECJP) from 2009-21, organizing frontline communities and NAACP chapters across the United States around issues such as clean water, carbon impacts, land equity, the local impacts of climate change and more. She also shaped the program to address the ways communities of color and low-income communities are disproportionately affected by the placement of toxic facilities such as coal-fired power plants and landfills, which emit mercury, arsenic, lead and other contaminants into water, food and air.
During her tenure as director, in conjunction with Little Village Environmental Justice Organization and the Indigenous Environmental Network, the NAACP released a report analyzing sulfur dioxide and nitrogen oxide emissions of 378 coal-fired power plants in the United States in conjunction with the demographic factors of populations living within three miles of those plants, including race, median income and population density. The report, titled "Coal Blooded: Putting Profits Before People," focused on the role that these power plants have in the inequitable health outcomes of communities of color and was accompanied by The Coal Blooded Action Toolkit to spur grassroots action, produced by ECJP, with Ms. Patterson as a contributing author.
Ms. Patterson recently founded and serves as executive director of The Chisholm Legacy Project, a resource hub for Black frontline climate justice leadership. Rooted in the Just Transition Framework, which advocates for a movement led by workers and communities impacted "first and worst" to advance systems change, the Project is named after Shirley Chisholm, a champion of gender and racial justice and the first Black woman to serve in the U.S. Congress.
Videos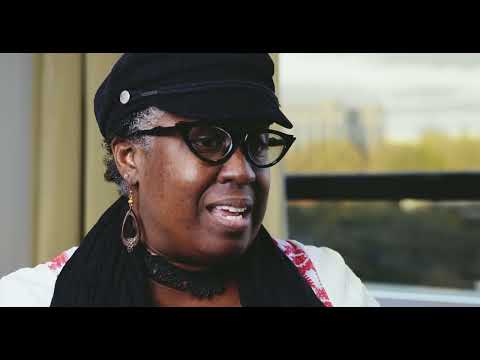 Jacqueline Patterson, Founder of The Chisholm Legacy Project – Heinz Awardee